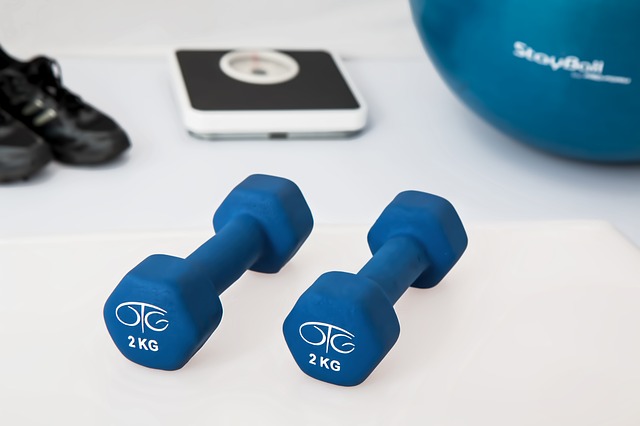 A Chiropractor's Guide to the Gym
A Chiropractor's Guide to the Gym
As one of the leading chiropractors in Largo, Dr. Marc Rogers has a lot to say about forming healthy habits if you work out at the gym. Whether you're a member at Gold's or utilize the local rec center, our chiropractor has some suggestions to improve your overall experience.
2 Things You Absolutely Need
While there are many types of workout gear available, we urge you to focus first on acquiring a water bottle and supportive footwear. You can upgrade from cotton t-shirts to sweat-wicking tanks later, but you can't undo the damage done by failing to hydrate or wearing flimsy shoes. Lack of follow through on these two fronts will color your experience, and if it's a negative one, your efforts may fade in the face of discomfort. Don't let dehydration headaches or shin splints interfere with your personal wellness goals in Largo.
Get Examined By Medical Professionals
A doctor can conduct a basic physical to assess general wellness, and a chiropractor can assess your spinal health before you dive into a new exercise regimen. By checking in, you can correct any misalignments beforehand, reducing the possibility of injuries overall. In addition to adjustments and postural examinations, a chiropractic care professional can provide nutritional counseling or input on how to shed weight with the Ideal Protein Weight Loss Program.
Start Small
Veteran gym-goers know this, but newbies tend to tackle more than they should at the beginning. Part of this could be due to excitement about reaching your objectives or, perhaps, you feel like you need to get the most out of your membership in Largo. Whatever the case, take a step back and move forward bit by bit. By starting small, you avoid major injuries and accompanying setbacks. Instead of seeing a chiropractor, your relationship with the gym can remain an amicable one, making it more likely that you keep making progress.
Set Realistic Goals
Similar to starting small, goal-setting can affect your gym experience. If you scale too high when you begin, you'll experience disappointment and discouragement if you don't achieve your unrealistic aims. Break a large objective into small steps, so you have multiple goals to reach.
Bring a Towel Along
More important than a Fitbit or pair of Swiftwick socks is a towel to help you dry off mid-workout. Excess sweat will soak your clothing, promoting bacterial growth and potential skin irritation. Keep your salty sweat off your body and out of your eyes when you're working out with a towel.
See a Chiropractor for Pain or Injuries
No matter how careful Largo gym-goers might be, it's always possible to get hurt. When unwanted injuries occur, make an appointment with a chiropractor to address misalignments or spinal complications. At Coastal Chiropractic, we offer services like:
Physical therapy
Corrective exercises
Nutritional counseling
Spinal screenings
All these and more can be used to get you back in motion, so you don't delay your fitness goals. Call 727-581-2774 or come to our walk-in clinic near Largo for individualized attention today!