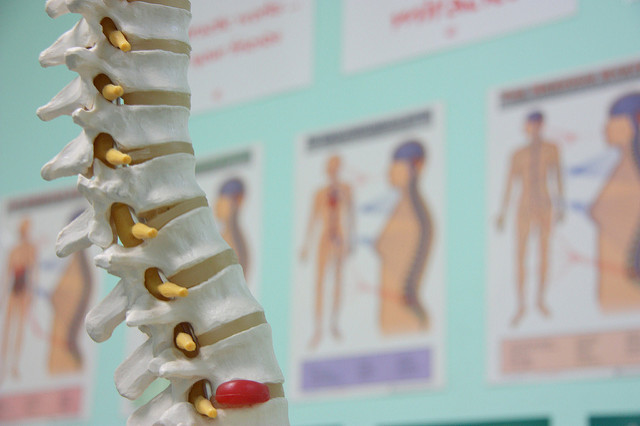 How to Prepare For Herniated Disc Therapy
Don't ignore physical strain in Largo, especially if it's in your back. Bulges or slips create tension, whether you feel it or not, and you might need herniated disc therapy. Since indications vary from person to person, not everyone gets the help they need. Your desire to work with a chiropractor is a great start! We can help you prepare for your first appointment.
Establish Yourself with a Chiropractor, If Needed
First, you need to choose a chiropractor to work with. There are many options around Largo, so do your research before picking one at random. If they don't offer the services you need, you're not using your time or money well. Ask for input from trusted individuals, and see if insurance provides coverage. You may have worked with a chiropractic care professional in the past. If you liked their approach, confirm that they offer herniated disc therapy and set an appointment.
Wear Comfortable Clothing
Chiropractic adjustments require movement, and loose fitting clothing makes this process easier. If you have to fit your session in during your lunch break, make sure you pack a change of clothes to wear during your meeting with the spinal doctor. It might seem inconvenient, but it's even harder to complete therapeutic techniques in restrictive outfits.
Be Open to Treatment Options
Whether you've been to a chiropractor before or this is your first consultation, it's important to stay open to suggested treatment methods. Even if corrective exercises or massage are unfamiliar to you, they could promote the healing process in Largo.
Specific Considerations If Using a Walk-In Clinic
If you seek out herniated disc therapy at a walk-in clinic, your approach will vary from those with an appointed session. That's because all you have to do is show up and sign in. Make the process go smoothly by bringing:
Identification and insurance card
Medical records to complete forms
Something to read during your wait
Patience in the event of a wait
As you can see, we keep things pretty simple at Coastal Chiropractic! All we need is clients who are understanding of a possible wait, as well as materials for our office staff. Walk-in clinics are the ideal approach for anyone that needs immediate pain relief.
Coastal Chiropractic for Herniated Disc Therapy
Come to Coastal Chiropractic for a spinal assessment. You might discover you need herniated disc therapy or one of our other services:
Foot scanning
Spinal thermography
Exercise rehabilitation
Postural examination
Nutritional counseling
For more information about our facility in Largo, call us today at 727-581-2774.