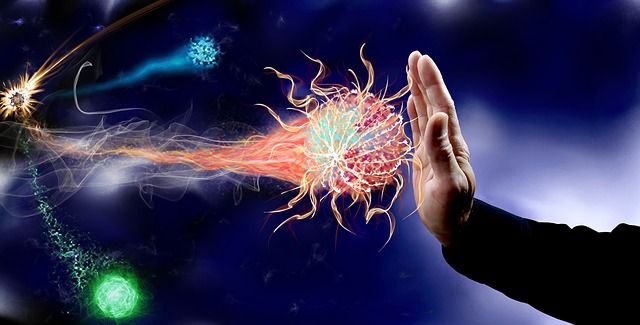 Can You Naturally Improve Immune System Health?
When it comes to improving your health, many individuals imagine merely going to their doctor and getting a prescription. However, health conscious individuals or those wanting to avoid the potential negative side-effects can avoid non-natural paths to boost immune system health. Throughout the United States, there has been a resurgence in attention toward natural supplements. While supplements have been around for decades, they were mostly in synthesized form. This means the pure compound was either refined from a natural source or completely artificial. Either way, buyers would miss out necessary micronutrients. You may be wondering what these micronutrients are? Researchers are still trying to figure that part out, but they do know it affects digestion and absorption of specific compounds. By ordering from Great Health Supplements, you can ensure your body benefits from useful natural compounds rather than artificial ones.
Why Boosting Immune System Function is Vital
There are dozens of habits and factors in one's life that can reduce immune system function. Something as simple as eating lots of ultra-processed foods can weaken your body's ability to fight infections and sickness. This results in individuals getting sicker more easily. Weaker illnesses like the common cold will also hit your body harder without adequate protection. By relying on natural whole-food supplements, clients can:
Protect Against Inflammation
Strengthen resistance
Improve Digestion
Protect Against Inflammation
A significant advantage of taking care of your body is a reduction in inflammation. The swelling the pain can be the result of numerous issues or illnesses. However, it can also be due to your diet and lifestyle. For example, excessive alcohol consumption can result in inflamed joints. Specific natural compounds like Tribulus Terrestris can reduce the production of stress and inflammation causing compounds.
Strengthen Resistance
Another benefit of relying on naturally occurring compounds to boost immune system function is a stronger resistance to sicknesses. Your body's systems are active 24/7 defending against foreign viruses and bacteria.
Improve Digestion
Besides helping reduce symptoms from things like the common cold, they can also help protect your digestive tract. A weaker immune response can mean bacteria from what you eat makes you much sicker than the average person. Inflammation can also affect your digestive tract. Natural compounds that boost immune system health can help reduce inflammation throughout the body.
Get the Best Compounds with Great Health Supplements Today
Tribulus Terrestris can boost immune system function, but it can also improve joint health. Natural compounds like Tribulus offer many additional benefits and have a long history of use throughout the world.  Tribulus even has anti-aging properties and can improve vitality. You can go online or call (813) 766-2289 today to learn and place an order today.