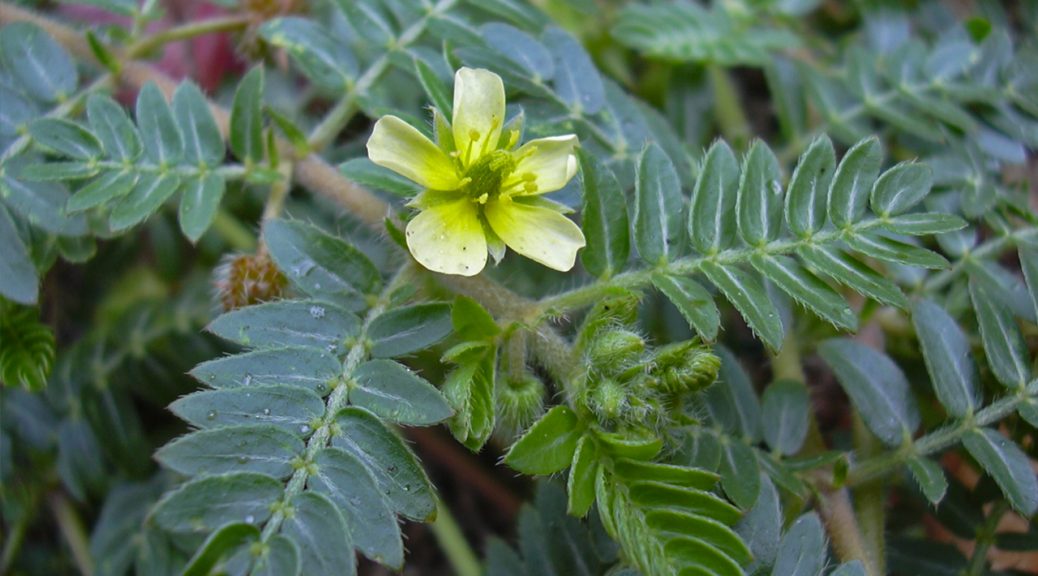 Tribulus Terrestris
Tribulus Terrestris
A plant used around the world shown to improve sexual function in humans. Tribulus terrestris can be used alone or combined with other supplements such as deer antler velvet for a synergistic result.
I am a big subscriber to using whatever you can find to strengthen the body: Dieting, detoxing, eating healthy, daily pushups or sit-ups, laps in the pool, sprinting up hills, etc. Why? Because I believe that if you build up a particular area in the body then another area within the body will be positively affected as well. Lately, I have researched on what to take to build on my testosterone. Because I am a middle aged gentleman, it is normal for a man's testosterone levels to decrease slightly every year. Testosterone levels affect everything in men from the reproductive system and sexuality to muscle mass and bone density. What if there was something out there that enhanced on my body's testosterone to build muscle while positively affecting other areas such as sex drive?
How can Tribulus Terrestris Help?
Well, from studying the testosterone in the human body we have figured a way to enhance this hormone. Tribulus Terrestris also known as the Puncture vine is a plant used today for a number of health purposes. When broken down and used as an herbal nutritional supplement, studies show this plant as a testosterone booster that helps increase muscle mass or strength. Along with increased vigor, studies show this plant benefits to people with sexual problems. Specifically males, tribulus works very well in curing sexual dysfunctions and maximizing sexual performance. It contains various natural biomolecules that are used to stimulate enzymes that make testosterone production which promotes a healthier sex drive.
Shown to be effective in improving testosterone properties, research reveals tribulus terrestris is catered towards cardiovascular and urogenital health and is a strong supplement for its libido and testosterone boosting properties.
Upon much research on this plant and its properties I decided to contact my local drug store and purchase a supply of this tribulus terrestris. At my age, taking care of your body is important. A stronger body means a longer life; treat your body well and they'll treat you well in return.