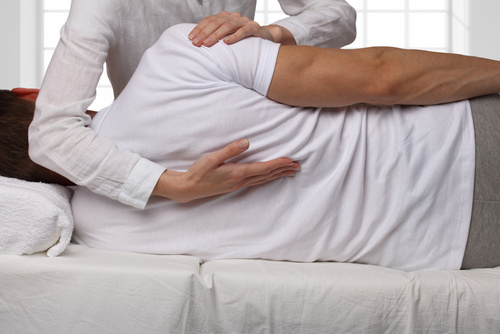 How to Find the Best Chiropractor for Your Injury
How to Find the Best Chiropractor for Your Injury
Injuries and constant pain may seem like things that just come with age, but just because you get older does not mean you have to suffer. There are ways to improve your quality of life, such as seeking chiropractic care. The best chiropractor is one that practices non-traditional techniques. As the technology necessary to view the body in more detail has improved, professionals can now receive live images of your body. Viewing the inner workings of your body, including areas of inflammation and neurostructural shifts, is easier than ever. This makes it even easier to get pain relief as you age or if you receive an injury.
What makes non-traditional techniques better than traditional is that they rely more on technology than an arbitrary scale of how a patient feels during a single session. Patient pain evaluations can vary from day to day, so this measure of change is inconsistent and imperfect. Instead, technological scans and evaluations can show, definitively, the progress that a patient is making. Pain sufferers will show more improvement and faster healing through multiple sessions of non-traditional chiropractic compared to a single traditional visit.
The Effectiveness of Chiropractic Care
Studies have shown that chiropractic can be just as effective as traditional medicine like prescription medication. Pain sufferers who consistently visit the best chiropractor can benefit from:
Increased energy
Improvements in immune response
Better posture
Less back pain
Improved nerve communication
Muscle spasms can be the result of injury, muscular adhesion, or even neurostructural shifts. Constant pain can lead to depression, a lack of energy, and trouble focusing on everyday tasks. The best chiropractor for situations affecting your mental wellbeing is one that focuses on healing the entire body instead of just one area.
The Best Chiropractor Can Target Neurostructural Shifts
Factors that make chiropractic treatment work include precision technology and the focus on neurostructural shifts. People often think of chiropractors as providing only massage services, but there is much more to chiropractic care. The best chiropractor can reduce pain without rough massages or those unpleasant sounds like snaps, cracks, and pops. Using imaging technology that allows them to see your spinal column in real time, the chiropractor can record kinks and figure out how to best correct them. Precision instruments then allow for soft pressure to painlessly realign the spine.